All photos taken by my students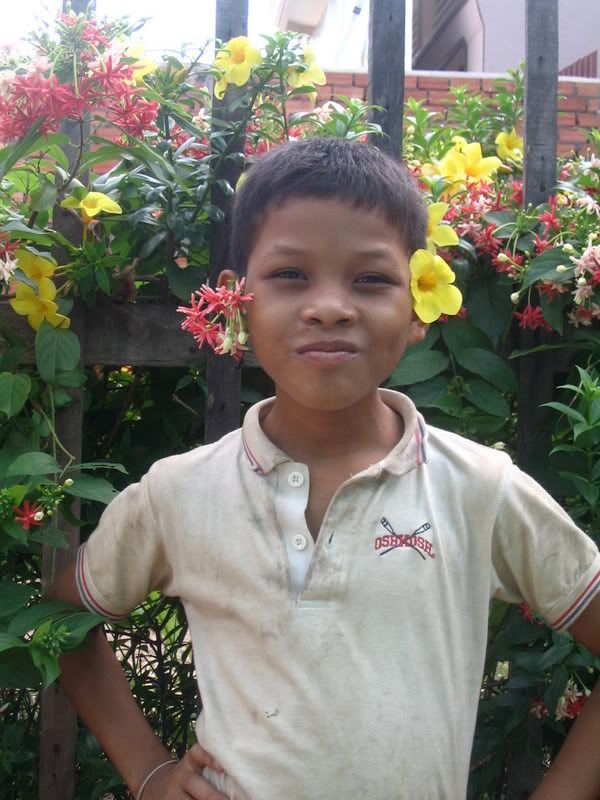 The boys had no qualms about putting flowers in their hair
INTRO
I came to Siem Reap over a year ago, loaded with cameras, brimming with intentions to teach photography to disadvantaged kids. Funding for project costs: CD storage/prints/framing, etc., would come from sales of my cyanotype photos at one of the many multi-starred hotels in town. Perhaps I?d teach some private English or art courses if I got desperate.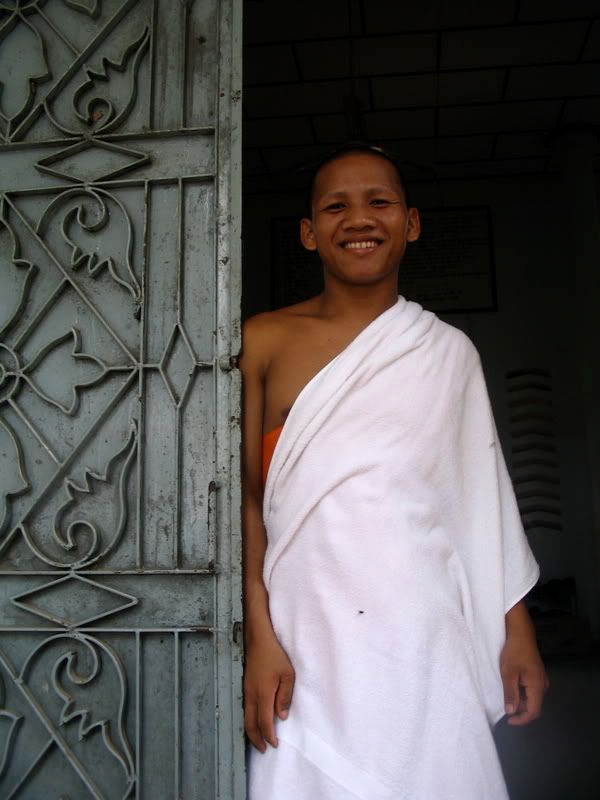 DISILLUSIONMENT
Of course, within weeks my ideals began to shred. There were communication and logistics difficulties with the NGO I?d affiliated my small project with, and widespread skepticism ? at a grassroots level – about where tourist donations to the NGO went. That?s all I?ll say about it here. The kids there were wonderful ? street-smart, talented, grim and charismatic all at once – but I felt they were being used as a front to legitimize other activities?something I?ve since seen occasionally in other charity organizations.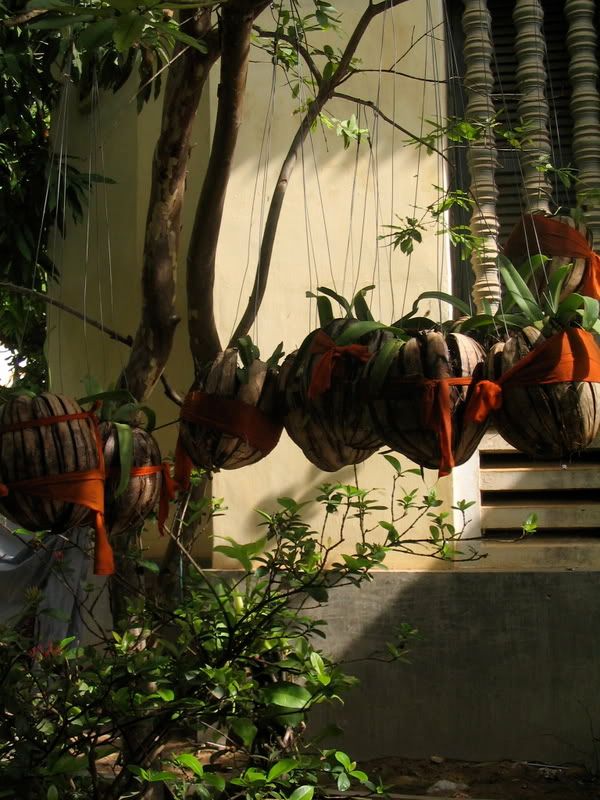 Coconut planters tied with monks robes
All of my many cyanotype trials on expensive thick silk went wrong: very different UV levels than in the US/Europe, a high iron content in tap water, and irregular Ph levels in both bottled and tap water. This drained my savings completely.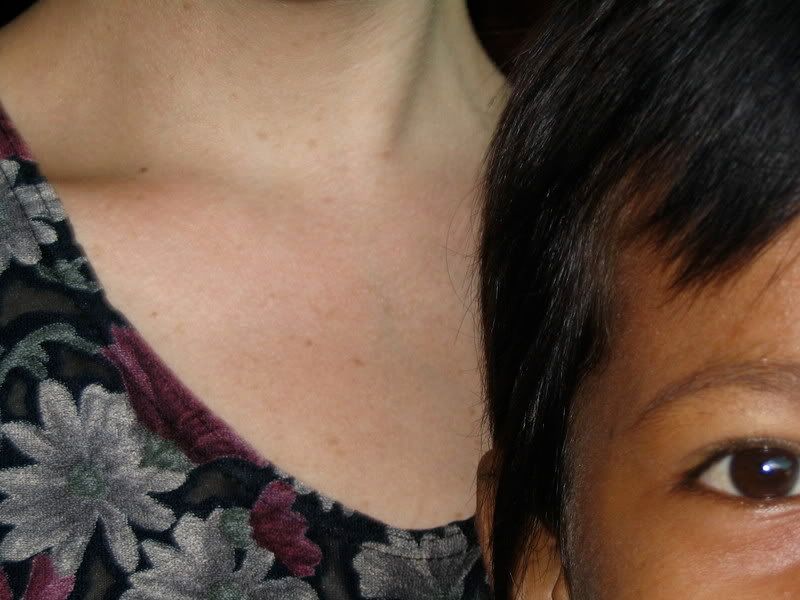 HIATUS
For a few months, I worked for Travelfish, covering southern Cambodia, a dozen islands on Thailand?s Andaman coast, and revised their Siem Reap section.
During this time, I was approached by the Angkor Photo Festival. They?d heard I?d been teaching photography to kids ? would I be interested in working with their project?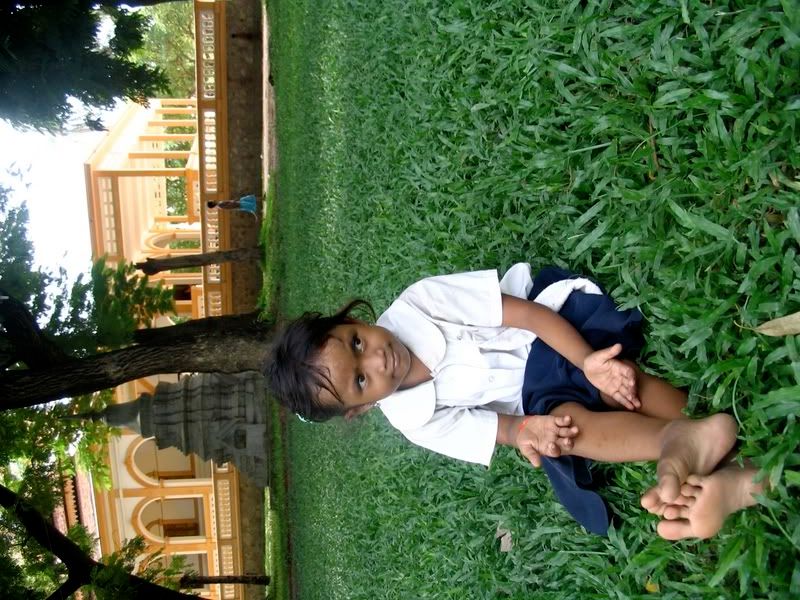 I decided to work with the Festival on their project rather than pursue my own, smaller one: they had a long-term scope and collective commitment, rather than the somewhat egocentric, year-long project I?d begun.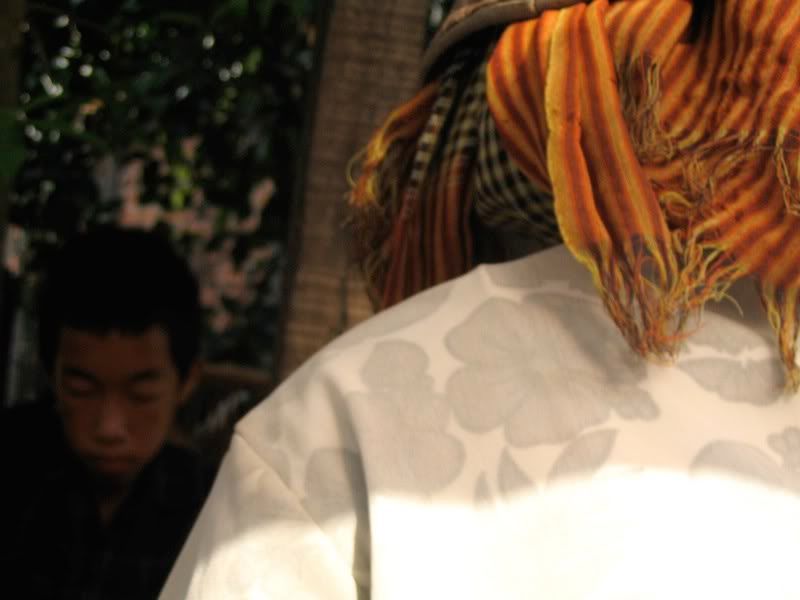 How much of altruistic work is about satisfying the ego of founders, donors or volunteers? I wonder. As long as something of lasting good comes of it to the recipients, it doesn?t really matter.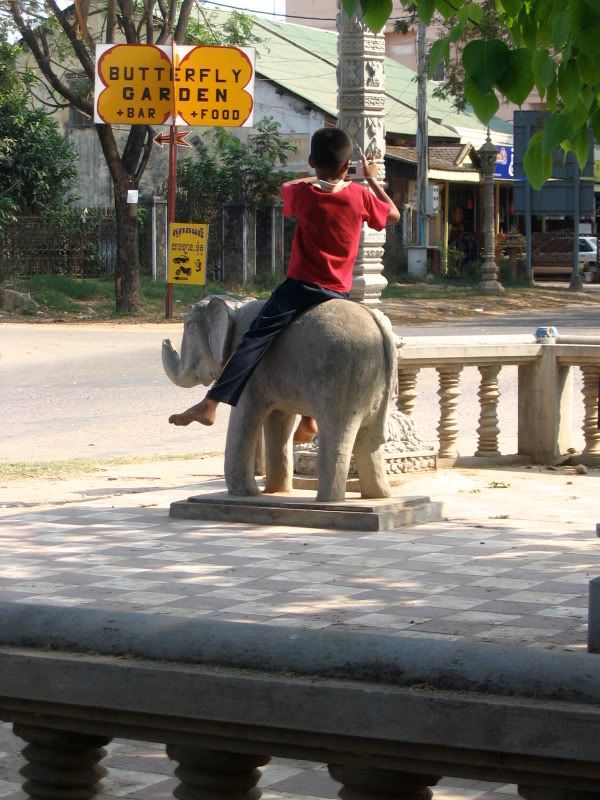 SUSTAINABLE WORK
While finishing up writing for Travelfish, I visited my better half in Hong Kong for a few weeks, then returned to Siem Reap, convinced I was ready to stay in town till the Photo Festival in November.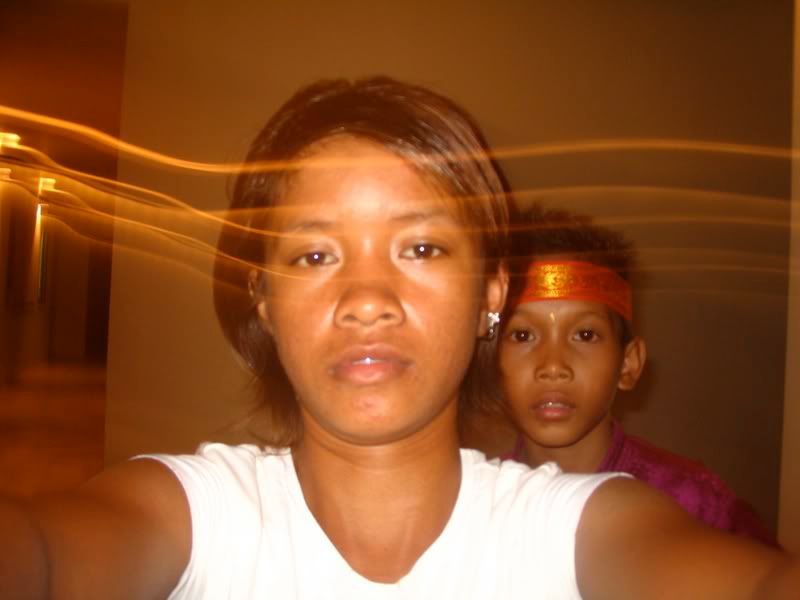 I?d be teaching two groups of 15 students each, said the organizers, most of them near- or in- their teenage years. ?Great,? I said. ?I prefer working with older kids.?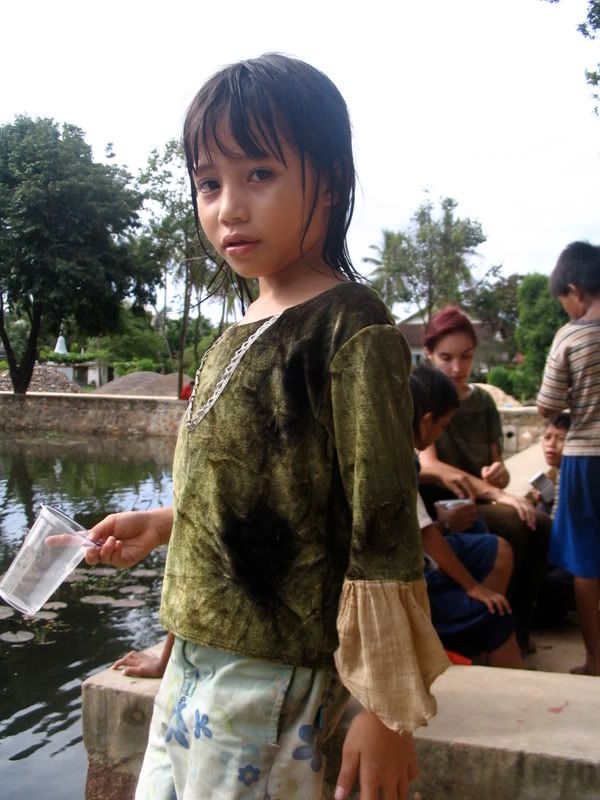 That first Saturday, I showed up with 15 cameras for the first group of 15 children. But instead of teenagers, I was greeted with over thirty grins from pint-sized kids, few of whom reached my waist, and one calm Cambodian teacher who gazed over at me expectantly with a smile.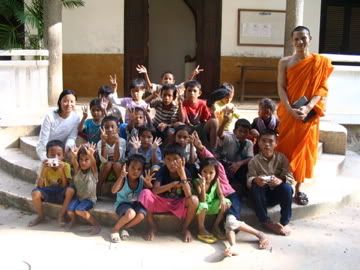 Some of the kids at our last session
These were the ?street kids? or ?reformed street kids? that travellers rhapsodise about ? the younger ones, that is. (Most of the teenaged kids who?d worked with the Festival the previous year had since had street-level reality imposed on them: they had to make a living for their families. Idealistic activities like photography weren?t a priority on Saturday afternoons when they had work to do. An intensive week-long workshop? That was concentrated, charismatic, do-able. But something just once a week? Forget it. It took many months of pursuing them to realize weekly sessions weren?t the way to go with the teenagers, and perhaps even with the younger kids.)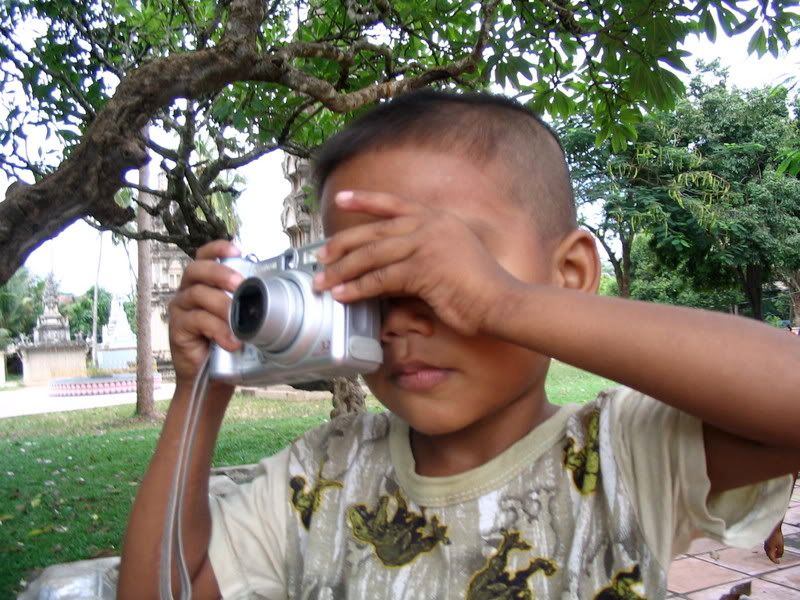 Swallowing my panic, I said to the teacher: ?All right, we?ll have two students for each camera.? This became a pattern: we always had two ? sometimes three or four ? kids for each camera, which made it nearly impossible to track who had taken what photo. During the first few sessions, the littlest ones ? four to six years old – could barely muster the motor skills to push the shutter button.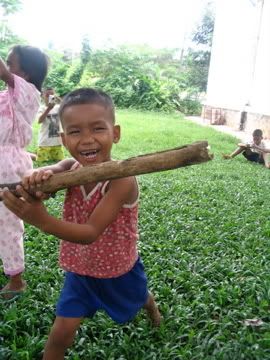 SLOW CHANGE
These were the LHA kids, affiliated with the Life and Hope Association at Wat Damnak, a temple around the corner from my house, next to the slum where most of the kids lived. The goal of the project, in conjunction with the Festival, is that if the kids attend school regularly and cease begging (the monks are ever-vigilant, especially in the Old Market area: prime tourist-milking territory) then their families are given rice and food to help them through the month. Kids? begging is a significant source of income for their families.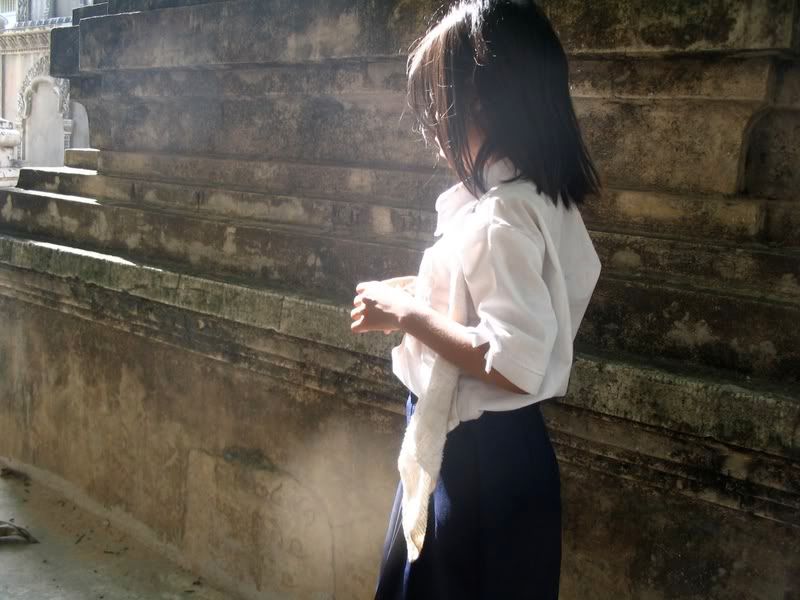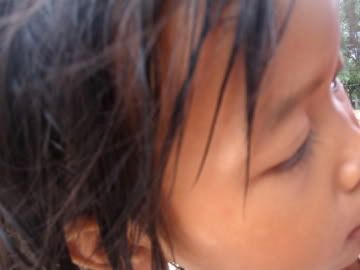 Over the next few months, the kids calmed down in their classroom. They still often forgot their shoes ? or didn?t have any ? and wore tattered and soiled uniforms (still, they had uniforms), but they were regularly washed and fed at Green Gecko project. Some kids left and others joined the photo classes; such was the transient nature of their circumstances. Families move, or have a particularly bad month, so their kids go to work again.
GREEN GECKO
This Australian- and Cambodian- registered NGO has changed the lives of many street kids, and the options for all of them. Thanks to Tania, her husband Rem, and her stable of ever-changing volunteers, the street kids of Siem Reap have a truly community-based place to hang out, with supervision.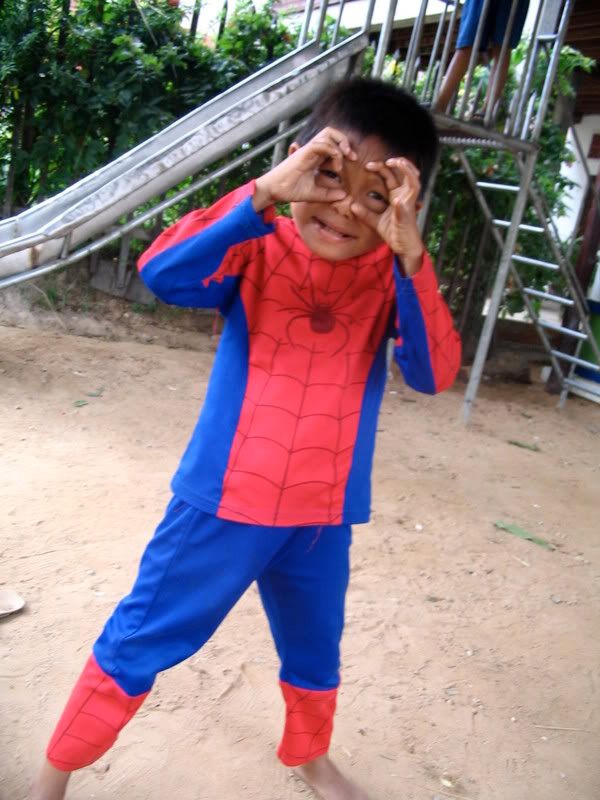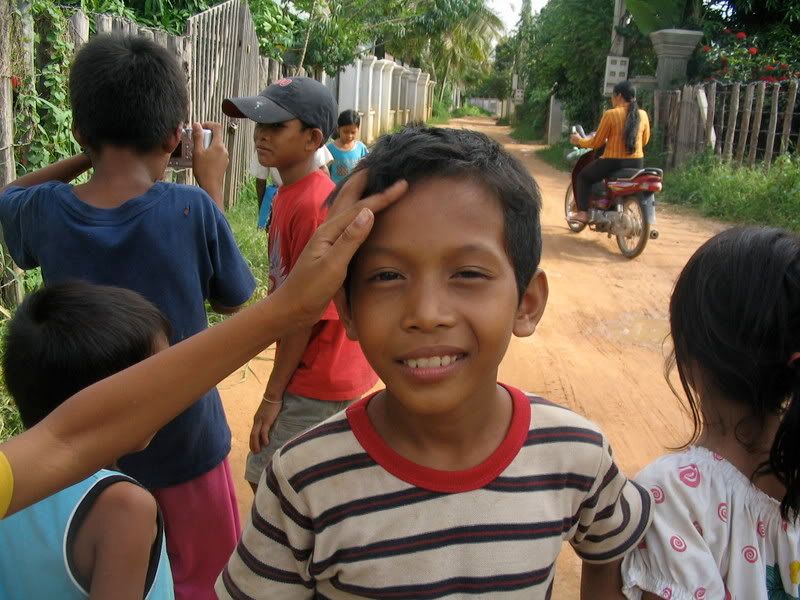 LEARNING
Though photo classes were disorganized affairs more often than not (neither philosophical nor technical themes translated well into Khmer when most of the students were prepubescent kids, learning camera mechanics), each batch of photos showed the kids were learning. They looked through their own eyes differently by seeing the world around them on the camera screen, and more advanced kids were comfortable looking through the camera viewfinder. Some would take several different versions of the same scene (as I?d demonstrated), trying out different compositions and angles, both with and without my assistance. That is how every photographer learns composition, whether on a digital or film camera.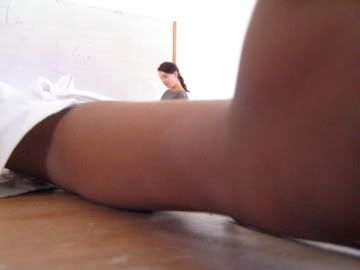 DISTRACTIONS
I had to get some additional income, so got a job at LoveFM, the English-language radio station in town. It?s incredible that a small, tourist town like Siem Reap would have such a radio station on-site. Indeed, the station lost over $1000/month, as there were few sponsorships; after all, we were DJs, not marketing pros, and there was no real manager, only a supervisor from the Khmer radio station next door.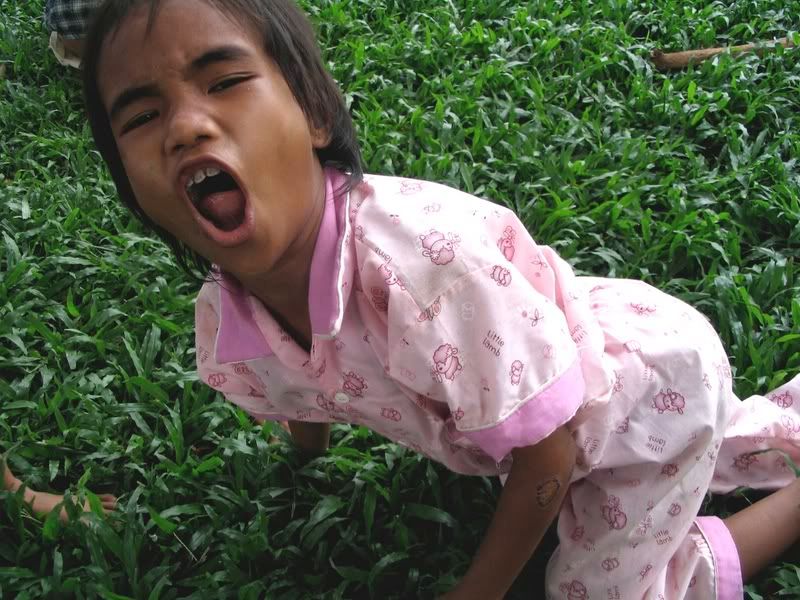 At the same time, I was experimenting with cyanotypes of all sorts, different formulae on silk and paper, and design ideas. Also I was trying hard to stay connected with R, though we couldn?t see one another for many months.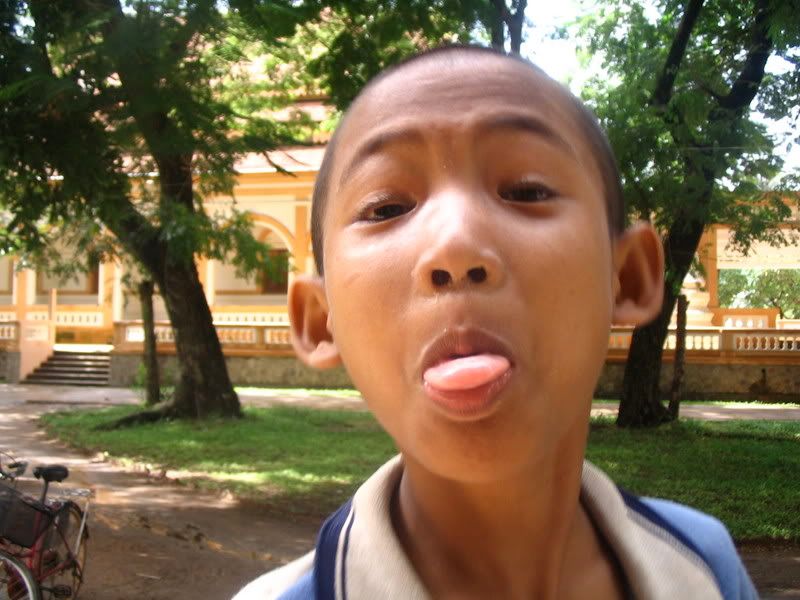 Eventually, the photo festival coming up, with thousands of photos taken, and hundreds of striking images among them, my work with them was finished. I couldn't even manage a formal "good-bye" with the kids – it was too hard.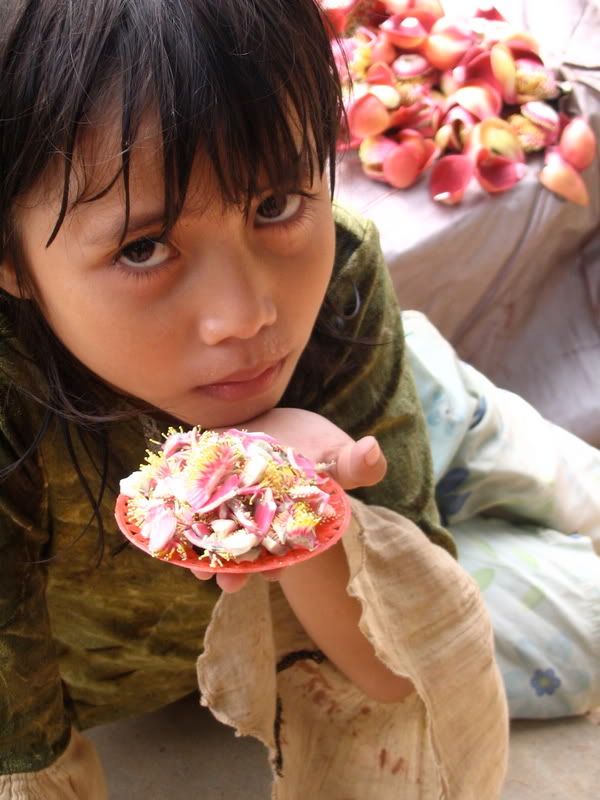 OUTRO
?I?ve been selfish for the past year,? I said blithely at one of many going-away gatherings, ?and now it?s time to be with my better half.?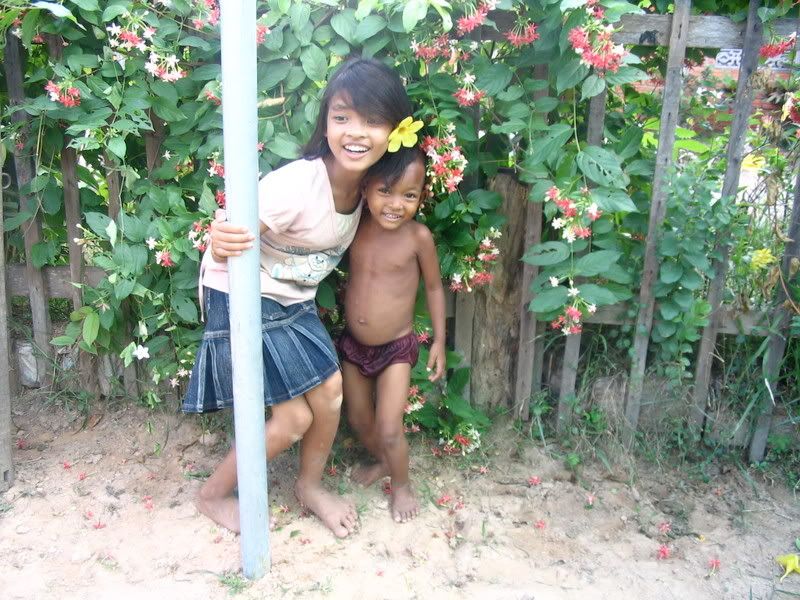 But nothing is that simple.
It?s impossible to articulate, as I?ve left it all so recently, and have barely begun what?s next.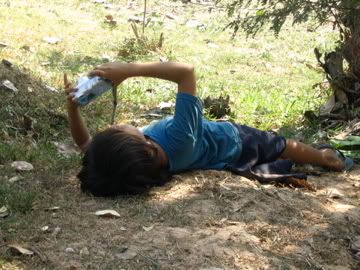 Since I began working with kids and photography in Cambodia, I?ve hoped that when I take my own children to see Angkor Wat and Bokor someday, we?ll stroll through dusty Siem Reap and Sihanoukville, and instead of all the foreign-run galleries of today, filled with photos taken by westerners, we?ll be able to see the work of Khmer photographers who?ve taken photos of their own national treasures. Perhaps one of them may be one of these kids.